Beautycounter Product Review: Glow First Priming Serum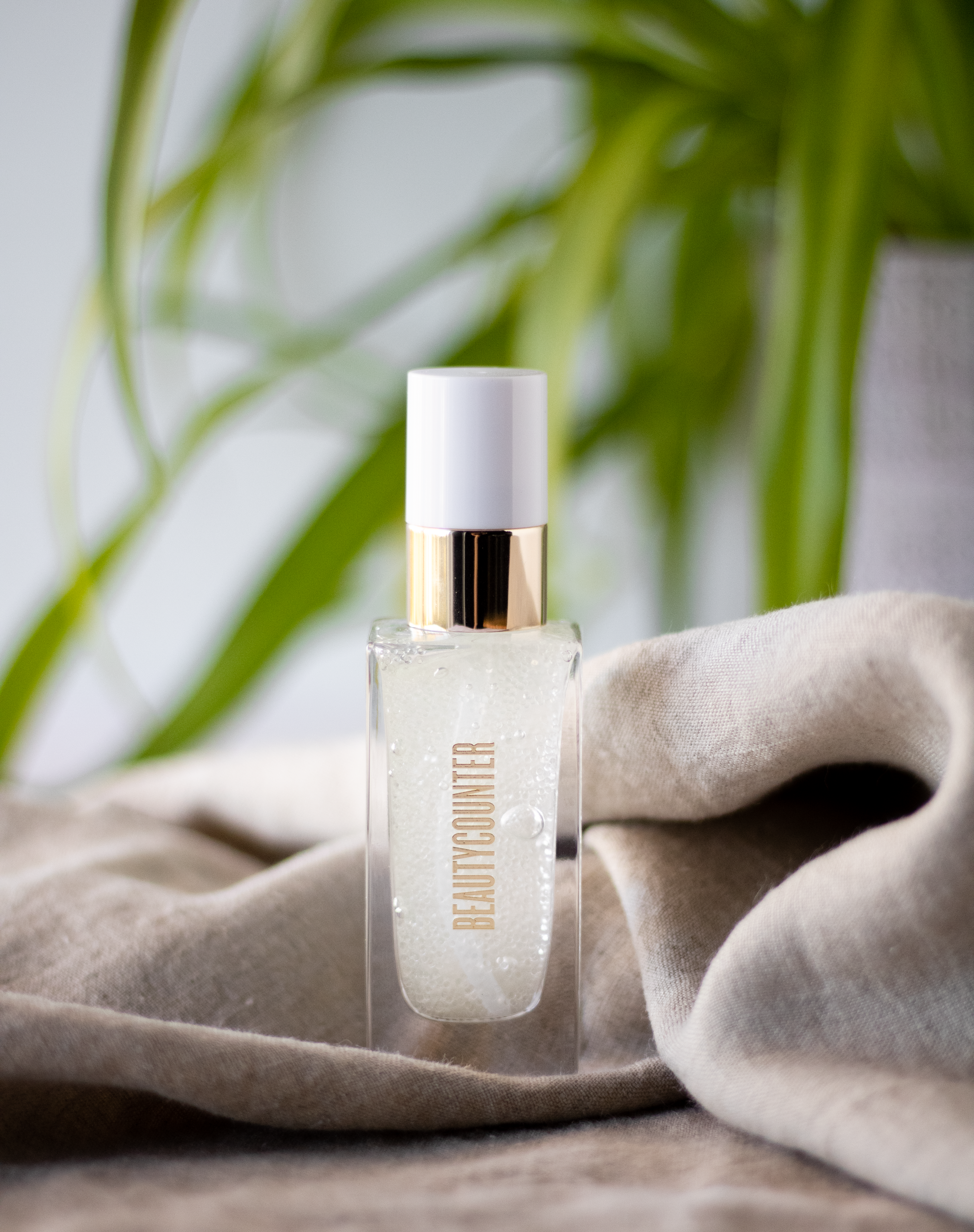 Disclaimer: This post contains affiliate links. Any purchases made using these links will result in a small commission for me, but at no extra cost to you. All opinions are my own. You can read about my affiliate disclaimer here.
So, I'll be honest, I'd never actually used a primer before using Beautycounter's new Glow First Priming Serum. I knew the benefit, but like with most of my makeup products, I was late to the game with primer. I knew it would likely up my makeup routine, but I just hadn't bothered to invest yet.
Benefits
When Beautycounter launched this product, I was hesitant. It seemed fantastic! I mean, just reading about the immediate results made me want to try it:
97% experienced brighter, less tired-looking skin
100% said skin feels prepped for even foundation + makeup application
100% experienced hydrated, nourished, plumper-looking skin
100% experienced softer and smoother-feeling skin
It's on the pricier side though, even with a consultant discount, so I did some digging. I asked my mentor about it (she loves it), I looked up other reviews, and researched the product in depth.
I learned that not only does the Glow First Priming Serum act as primer by extending makeup wear, but it also helps hydrate skin and improve complexion. This is one reason I continue to love Beautycounter products: multiple uses and benefits. In fact, this is why I first fell in love with the Dew Skin Tinted Moisturizer. Not only does it help even out my skin tone, but it also moisturizes my skin, acts as sunscreen (contains SPF 20), and actually helps improve my complexion, rather than cause breakouts or redness like other products I've tried. It feels like it works with my skin, instead of just covering it up.
Ingredients
To accomplish all the benefits of a primer as well as improve skin, the Glow First Priming Serum uses jojoba ester bubbles that are suspended in a tripeptide-infused gel serum. The jojoba ester bubbles burst when applied to the skin and help with hydration and smoothing. The tripeptides provide defense against environmental factors that cause skin to dry out, helps brighten and even skin tone, boost elasticity, and minimize appearance of skin imperfections.
The biopolymer, derived from red-algae and tara gum, is the ingredient that naturally forms a film to help smooth the skin's surface and improve make-up wear.
One thing I've always noticed about my skin is that I have larger pores, which means that when I first apply my makeup, it looks great! My face looks smooth, especially when using Skin Twin Featherweight Foundation, my absolute favorite foundation due to it's lightweight feel and skin matching ability. But, by the end of the day, my makeup has set into my pores and starts to look oily and dull. So, I REALLY wanted to see what effect this primer had and if it would help my makeup last longer.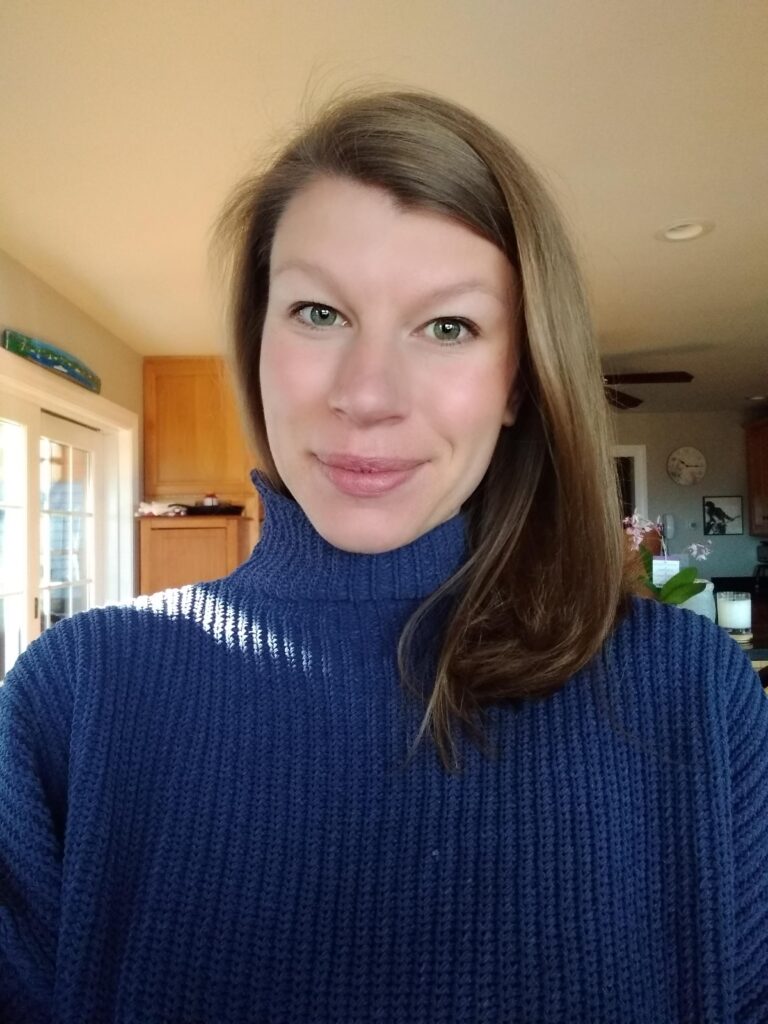 Experience
I ended up finally pulling the trigger on this product after hosting a pop-up. For those who may not know, pop-op hosts can receive up to 5 free products and up to 5 products at 50% off. I got this serum for 50% off! And all I can say is it is well worth while!
Although I can't compare it to any other primer, I can say that when I look in the mirror at the end of the day, I'm continually shocked at how well my makeup has held up. My skin looks the same as it did in the morning when I put everything on – something I'm not used to, but am loving so much!
Even immediately after putting the primer on, I notice how much easier my Dew Skin or Skin Twin goes on and how much smoother my pores look. Like with all Beautycounter's skincare and makeup products, I also love knowing that what I'm using is safe and, again, working with my skin, rather than against it.
Overall summary
While many people have noticed benefit to wearing the Glow First Priming Serum on it's own, I don't think I would continue to purchase for that reason alone. For those who don't notice a difference at the end of the day with their regular makeup, or have smaller pores, it (or other primers) are probably not a necessity. Wearing it with makeup for me, however, is a game changer and for that, I will continue to keep it in my regular product stock!