Work With Me
Request an appointment
If you have questions, or want more information before working together, fill out the application below, or book a free, 15 minute Discovery Call: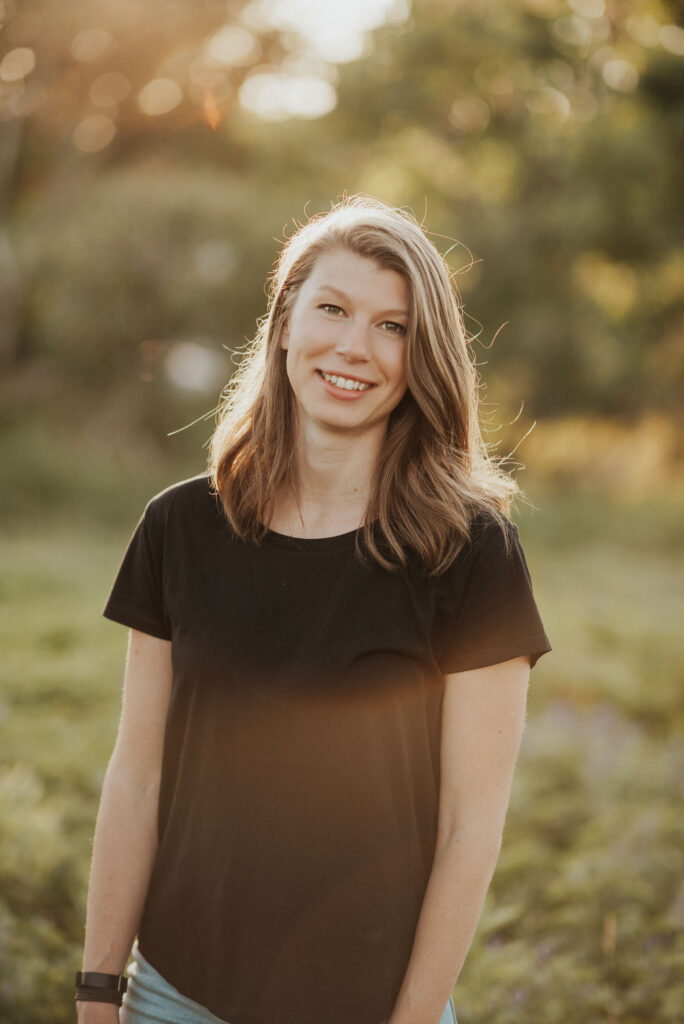 Nutrition Counseling
You don't have to be on a diet or follow a detox program to finally feel good! Learn how to nourish and fuel your body to meet and maintain your health goals. I work with you to establish healthy behaviors that meet your needs, fit your lifestyle, and feel doable long term. No cookie cutter plans used here!
Services
I currently offer 1:1 nutrition counseling via telehealth appointments. In the state of New Hampshire, I can accept the following insurances:
Aetna
AllWays Health Partners (pending)
Anthem Blue Cross/Blue Shield
Cigna
Community Health Options (pending)
Harvard Pilgrim (pending)
Humana (pending)
New Hampshire Healthy Families (pending)
Tufts Health Plan (pending)
United Healthcare
WellSense (pending)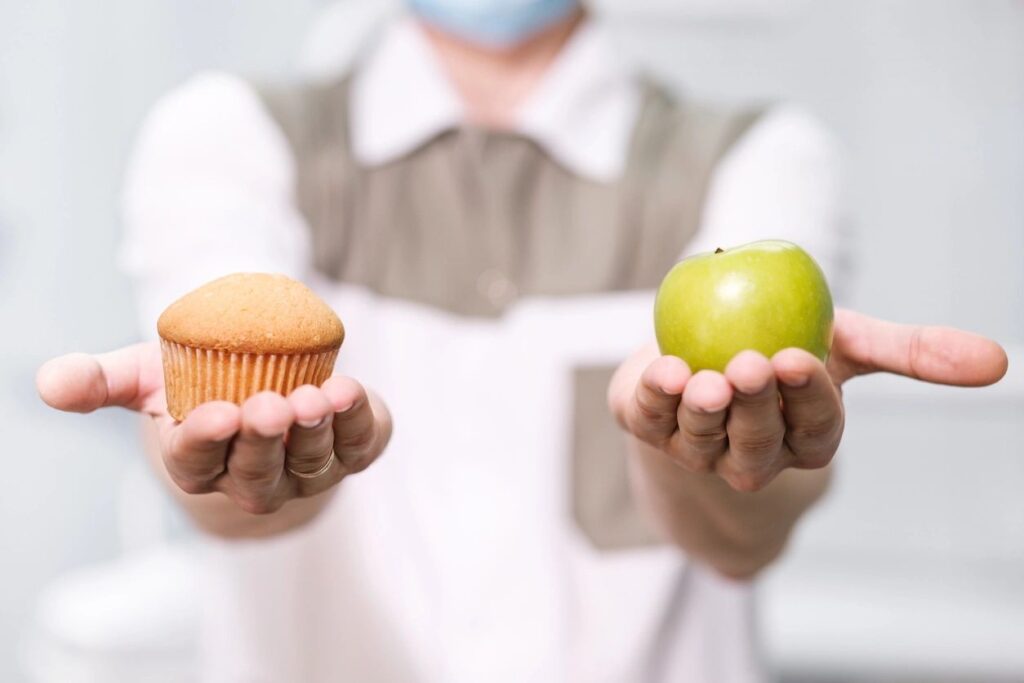 Are you…
Constantly feeling hungry (or even hangry)?
Feeling tired all day?
Questioning your food choices (is this healthy for me? what's the best option?)?
Feeling lost in the grocery store?
Googling everything and still wondering whether or not it's the right information?
Trying diet after diet, only to find nothing works long term or feels sustainable?
Fearing foods (like carbs or fats – or both!)?
Feeling restricted and deprived not only from food, but from the joy of eating?
Feeling like you have to choose between healthy eating OR your favorite foods?
Constantly thinking about food?
Feeling overwhelmed by food cravings?
Dealing with aches, pains, and general "blah" feelings day-to-day?
Feeling bloated or dealing with digestive issues?
Lacking the energy and motivation to do the things you love?
Struggling to eat healthy amidst a busy lifestyle?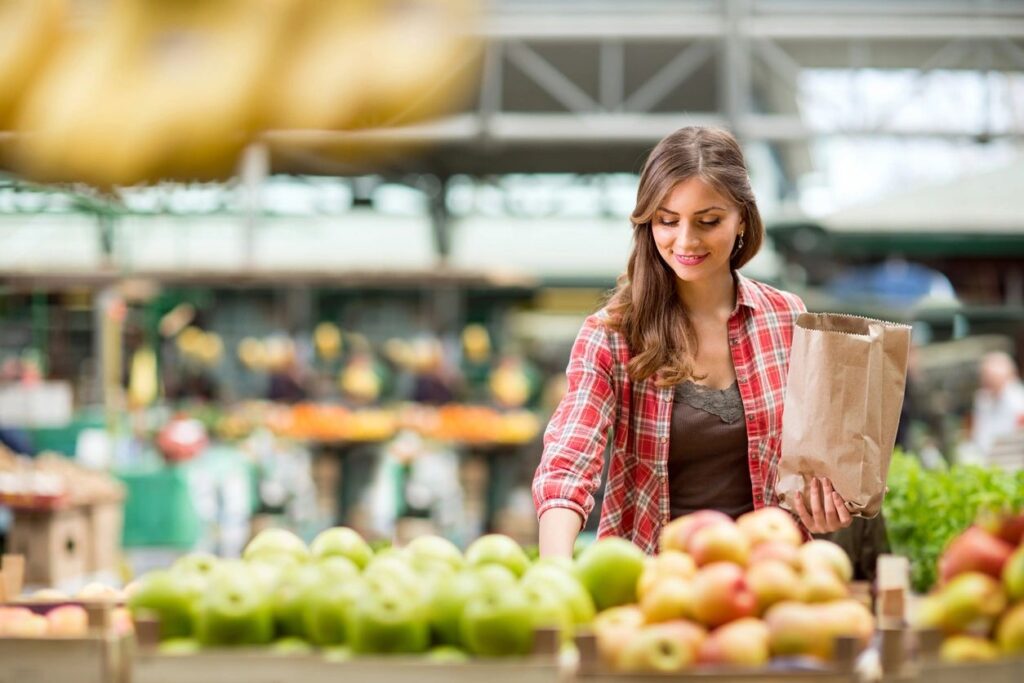 You are absolutely not alone! Through 1:1 nutrition counseling, I help you:
Feel confident in your food choices
Find food freedom
Fuel a healthy metabolism
Reduce or eliminate aches, pains, and that "blah" feeling
Improve digestion and have less bloating
Find joy in food again
Stop feeling deprived
Break away from an all-or-nothing mindset
Know exactly what to look for when grocery shopping
Achieve your healthiest weight
Learn how to make changes that aren't overwhelming
Feel well-nourished and energized for life and the activities you enjoy
Go from simply surviving to thriving
My hope is that you're able to love what you eat again, without worry, or guilt. I want you to feel empowered with the knowledge and tools you now have to enjoy food at social events, shop at the grocery store, and whip up quick, healthy meals without feeling overwhelmed. I want you to walk away feeling amazing, confident, and truly happy. You'll learn to nourish your body from the inside out and fuel a life well-loved.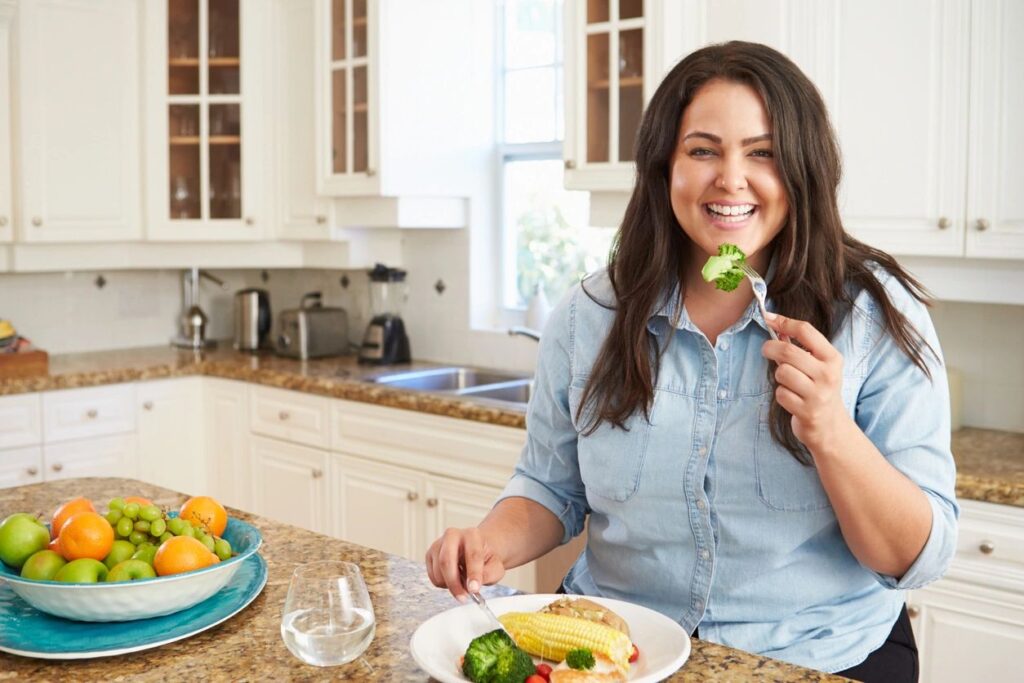 Frequently Asked Questions
What is it like to work with a dietitian?

Dietitians provide individualized nutrition and lifestyle recommendations based on your health and your goals, and help you implement healthy habits. They are experts on food, nutrition, and human nutrition science, thus can help you better understand your body's biology and how you respond to food and eating habits.

I personally work with you to find changes that don't feel overwhelming – habits that fit into your lifestyle and feel doable long term. You want to feel healthy and well for LIFE, not just the next 30 days. By working with me, you will know where to start and what changes will make the most impact, despite a busy lifestyle.
Why would I benefit from working with a dietitian?

If you've tried making changes on your own and have been unsuccessful, feel confused about where to start, or overwhelmed by all the nutrition advice and diets out there, you would benefit from working with a dietitian. A dietitian can help you find a starting point and provide you with information and recommendations that pertain to you, eliminating the rest of the noise.

If you're dealing with chronic health issues related to digestion, blood sugar, heart disease, hormone imbalance, autoimmunity, and more, a dietitian can recommend vitamins, supplements, and/or guide you through elimination diets safely as needed.

A dietitian can also help you learn to eat more mindfully and address emotional eating tendencies that may be hindering your success.
Who do you help?

I can help you if you are…

A busy person who wants to be healthy and have energy to do things with and for your family, but feel overwhelmed about making changes and getting nutritious meals on the table.

Frustrated with your history of chronic dieting/yo-yo dieting and want to restore your metabolism and establish sustainable eating habits.

Dedicated and want to lose weight in a safe and effective way (no crash diets here!).

Struggling with blood sugar imbalances, pre-diabetes, or diabetes and want to learn how to eat to keep it steady (not too high or too low), and reap the benefits (more energy, fewer mood changes, easier time getting pregnant, healthy heart and nerves, etc.).

A woman who wants to become pregnant, is pregnant, or postpartum and wants to set your body up to be healthy, well-nourished, and energized.

Struggling with high blood pressure, high cholesterol, high triglycerides, digestive issues (like IBS, bloating, gas, etc.), acne or other skin conditions, and/or autoimmune disease and want to feel well again and take your life back.

These may all be different people, but they could be the same person! I look at the body as a whole and take a root cause approach with nutrition recommendations. Oftentimes, multiple issues are related and can be addressed with the same healthy behavior changes.
Will you take away my favorite foods?

Nope! I help you find balance with fun foods and more nutritious foods, but I do this in a way that works for you and what changes you're willing to make. The goal is to keep a highly varied diet, reduce restriction, and make healthy eating enjoyable. The only exception is if an elimination diet is medically recommended in order to aid a chronic health issue. But, even then, I give my patients choice and flexibility with this, and the goal is always to introduce as many foods back in.
Do I have to go on an overly strict diet?

No! Overly strict diets are not sustainable long term. They often end up backfiring and cause people to regain lost weight, worsen their metabolism, and create a lot of fear around food.

As a dietitian with a type B personality, I am pretty flexible and hate sticking exactly to a strict plan myself, so I don't recommend it to others. Furthermore, if someone says "you can't eat that" we want it more! It just doesn't work.

The only exception is a medically supervised elimination diet in which removing some foods reduces symptoms, helps people feel better, and/or allows someone's chronic health condition to heal.
Do you provide meal plans?

Not as a general practice, but on a case by case basis I can work with people to develop a meal plan. Instead I focus more on a meal blueprint and how various foods and dishes fit this model to allow for more freedom and flexibility. I also help patients with recipe and meal ideas if they are simply looking for meals to have on rotation instead of having to come up with something new all the time.
I'm worried about my food being judged. How do you approach this?

I am absolutely not here to judge your food. I ask about your eating habits only so that I can get an idea of what you like, patterns I'm seeing, and where change could be the most beneficial. I like to know what you are already doing so that if I make suggestions, it is in line with your current eating pattern and lifestyle so that changes feel easier.
But, will you be able to help ME?

I get it. Everyone is different and you may be wondering if I can help you with your particular health goals, eating habits, lifestyle, etc. If this is you, let's chat! You can either schedule a free discovery call where you can ask any questions you have and provide more information about what you're looking for, or simply email me your questions/concerns at [email protected]. If I don't feel I can help you, I will do my best to find a dietitian or other health practitioner who may be a better fit.
What people are saying:
Thank you so much for everything you have done helping me get back on track with life and teaching me food can be fun, healthy, and a good relationship in my life.

Bryan
Braelynne changed my life! She worked with me through my mental illness, with extreme patience and understanding that nutrition science couldn't solve my emotional trauma and PTSD alone, and that it would take time to retrain my brain to think differently about food. By making small but effective changes to my daily food habits and choices that she suggested, over time I was able to truly recover from BED–a life-altering illness that I thought was going to eventually kill me! Braelynne encouraged a newly found freedom in my heart and mind around eating. I was no longer following strict "diet" rules that made me feel miserable with no energy, or made me feel guilty when I strayed from them on occasion. She promotes a balanced diet and intuitive eating approach that gave my mind a break. I learned to make smart, science-based, nutritious food decisions on my own, without being a slave to a specific meal plan with a set calories in calories out approach.

Irene
Shortly after the dog bites I developed the autoimmune disease Rheumatoid Arthritis. It progressed to a point where I could no longer use my hands. Both ankles and my left knee were also highly affected and the pain level was extreme.

I decided to change course drastically and was consulted by Braelynne on using foods and nutrition to change how my body functions. What has occurred in the past year and a half is nothing short of a miracle.

With her guidance we eliminated all foods that are inflammatory in nature, which all but stopped the swelling in my joints and subsequently removed the pain. Her knowledge on nutrition is second to none and more importantly she listens to your situation, analyzes it, and then comes up with a solution. I have told her many times that she has saved my life and I am eternally grateful.

The Rheumatology doctors at Dartmouth are amazed at the results, they were the ones who told me I would never get better without pharmaceutical medication. With Braelynne's guidance and the hard data, we were able to prove them wrong.

I'm drug free, running three miles three times a week and working out with free weights five days a week. It is so refreshing to see that there are viable alternatives to drugs. The key is finding a knowledgeable dietitian that can style a program for you to follow, the rest is up to you. With Braelynne you're already halfway there. I cannot recommend her more highly.

Tom